Welcome to Milab Online.
The Milab Online service endevours to provide enrolled practices a simple online solution for creating new submissions, tracking created submissions and viewing results in one convenient location.
Submission Creation.
We have made the submission creation portal easy and intuitive to use, guiding the user through animal selection, test selection and ultimately finalising the details for a submission entry. The submission entry form is automatically printed after the submission has been submitted to the laboratory for processing. This form is then sent in to the respective laboratory, along with the samples for processing.
Orders can still be modified up until they have been booked in to the laboratory system. Order statuses are clearly displayed on the diagnostics dashboard. All previous orders are retained on the system and can be retrieved for viewing by searching either animal name, owner name or a date range.
The diagnostics summary screen also displays a summary of results received from the laboratory. By clicking on any of these results, the user is presented with the results screen.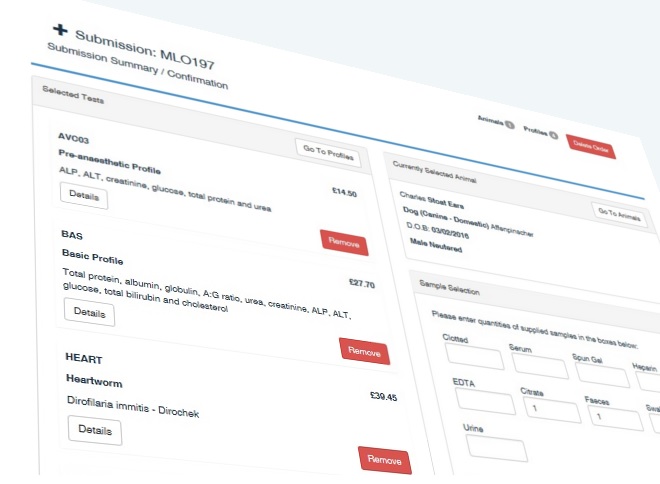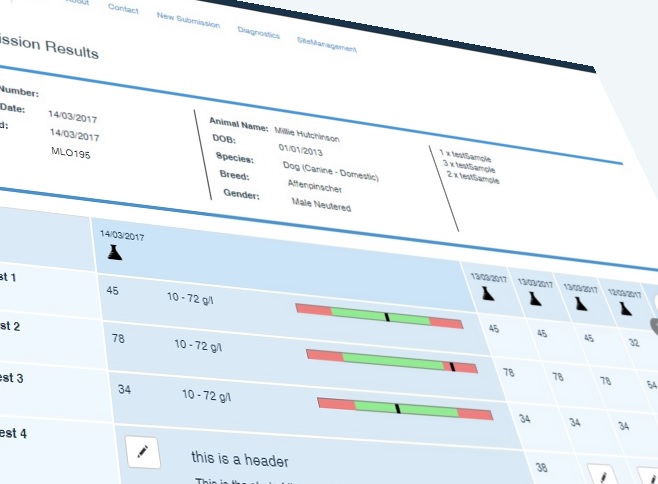 Submission Results.
The submission results, not only display the result for the submission in question, but also display all previous results relating to that test and that specific animal within your practice. This allows the practice to display results side thus assisting with diagnosis.
Submission results can be downloaded in PDF format for viewing, printing or e-mailing to colleagues.
Results Graphs.
Alongside the results, charts can be selected from within the results screen to facilitate viewing of the results in a line chart format. These graphs can be printed directly from the web page for offline evaluation.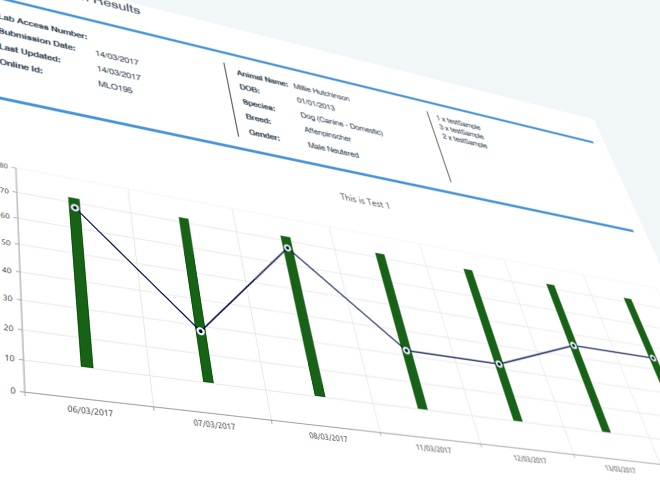 The Milab Online Team